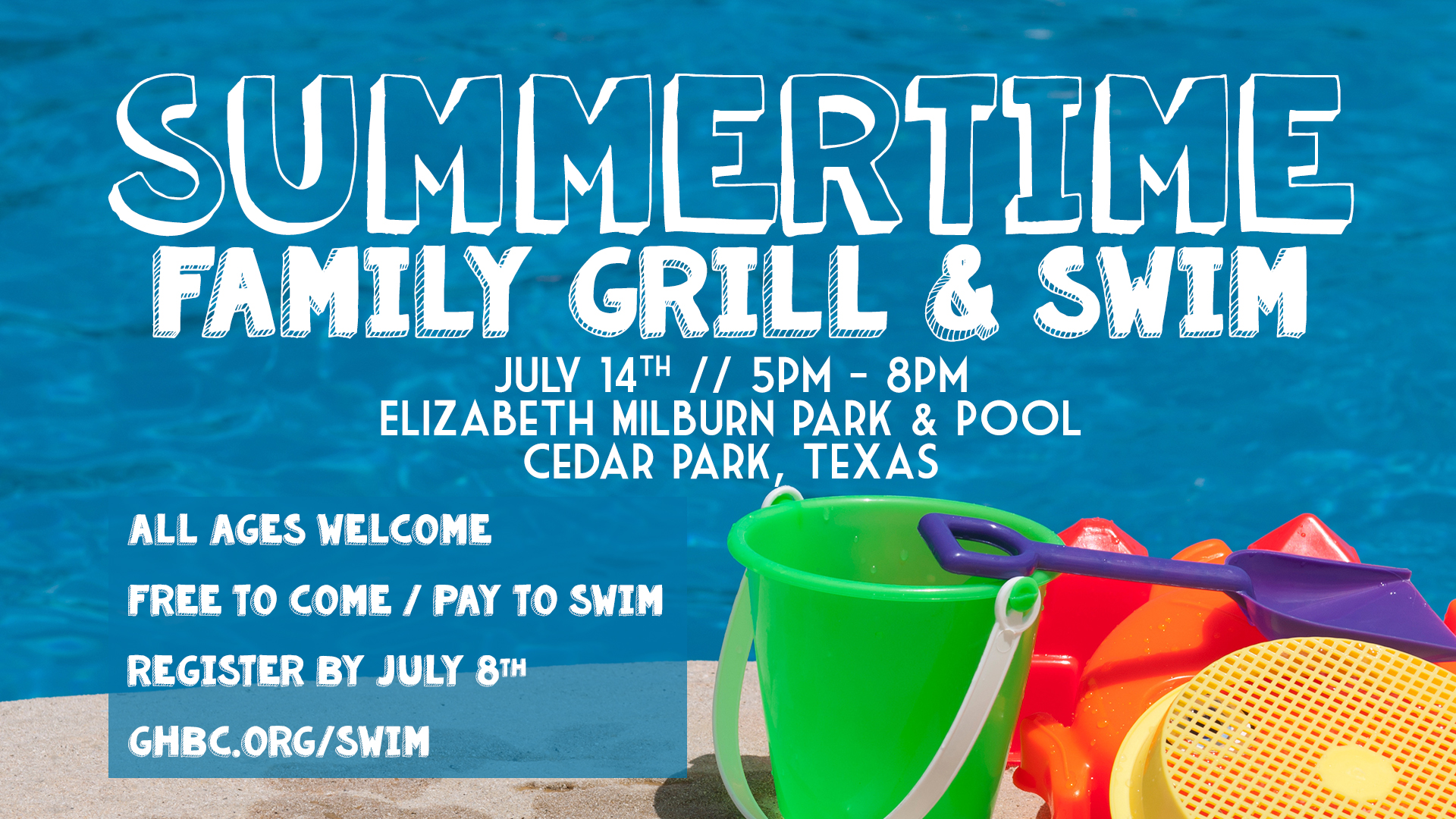 Plan to join us for this great summertime family event! Food from the grill, chips, dessert & bottled water are provided...and it's free!
CHURCH-WIDE SUMMERTIME
FAMILY GRILL & SWIM
Sunday, July 14 | 4:00-9:00 pm
Elizabeth Milburn Park & Pool/Cedar Park
An accurate headcount is needed so that you and your family can enjoy the picnic supper we are providing.
Below is the registration link.
REGISTRATION DEADLINE IS TUESDAY, 7/9.
POOL FEES
(only for those who swim):
Free (3 and under)
$1.00 (4yrs-8yrs)
$2.00 (9yrs-17yrs)
$3.00 (18+)
$1.00 (60 and older)
Free (non-swimmers)