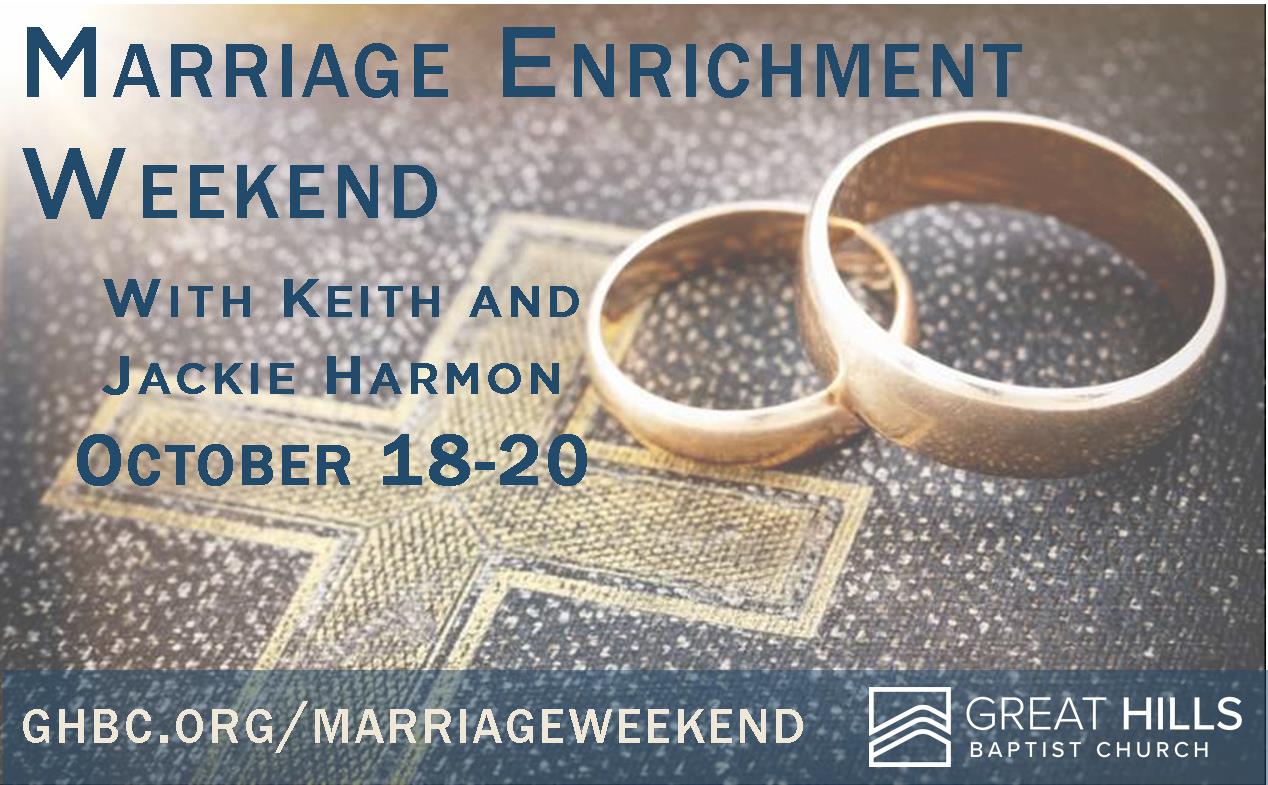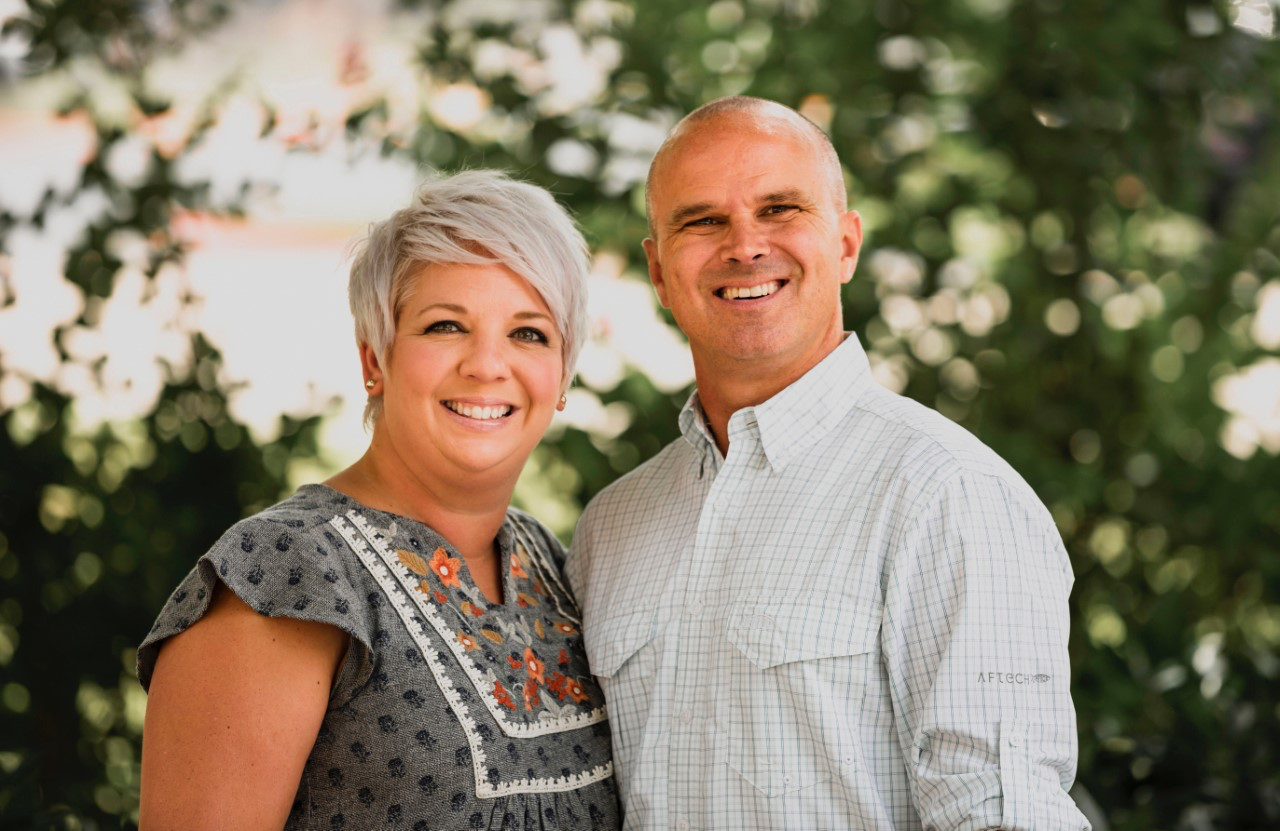 Marriage Enrichment Weekend
Friday-Sunday, October 18-20
Join married, engaged, and seriously dating couples from all over Austin for an impactful weekend of inspiration and encouragement with marriage and family mentors Keith and Jackie Harmon from Cross Church in Springdale, Arkansas. Keith and Jackie's personal stories and experiences, along with the experiences of hundreds of couples they have counseled, will bring support, help and health to your relationship.
The conference fee is $10 per person. For those who have children, free childcare is provided for every session for children from birth to grade 5. The weekend begins on Friday night, October 18, at 6:30 in the Great Hall with a catered meal from Pok-E-Jo's BBQ. The Friday night meal is available by registration only, with a deadline of 12 noon, Wednesday, October 16. There is no registration deadline if you will not be having the meal. Walk-ins are welcome.
The Saturday session begins at 8:30am and ends at 12Noon. Starbucks coffee, breakfast tacos, snacks, and assorted soft drinks will be provided. The conference continues on Sunday morning at 9:30 with more breakfast goodies provided. The weekend will conclude with a message from Keith Harmon during our 11 o'clock worship hour.
At GHBC, we believe in God's design for marriage and family. Strengthening and encouraging marriage and family relationships is what God wants us to do. We invite you to join us for this enrichment weekend.
WEEKEND SCHEDULE: October 18-20
Friday 6:30 pm-9:00 pm
Catered meal provided
Doors open at 6:00 pm
Saturday 8:30 am-Noon
Starbucks coffee, breakfast tacos, and snacks provided
Doors open at 8:00 am
Sunday 9:30 am-10:30 am
Starbucks coffee and snacks provided
Sunday 11:00 am-12:15 pm
Join us for the main Worship Service!
Free KidsKare | Birth-Grade 5 (must register children through KidsKare link below)
Register here for Marriage Enrichment Weekend Event. (Must register by Noon, October 16 to be included in Friday night dinner count.)
Register here for free KidsKare during the event.
Not a member? That's Okay! Click the link and follow the 'Register as Guest' prompting.