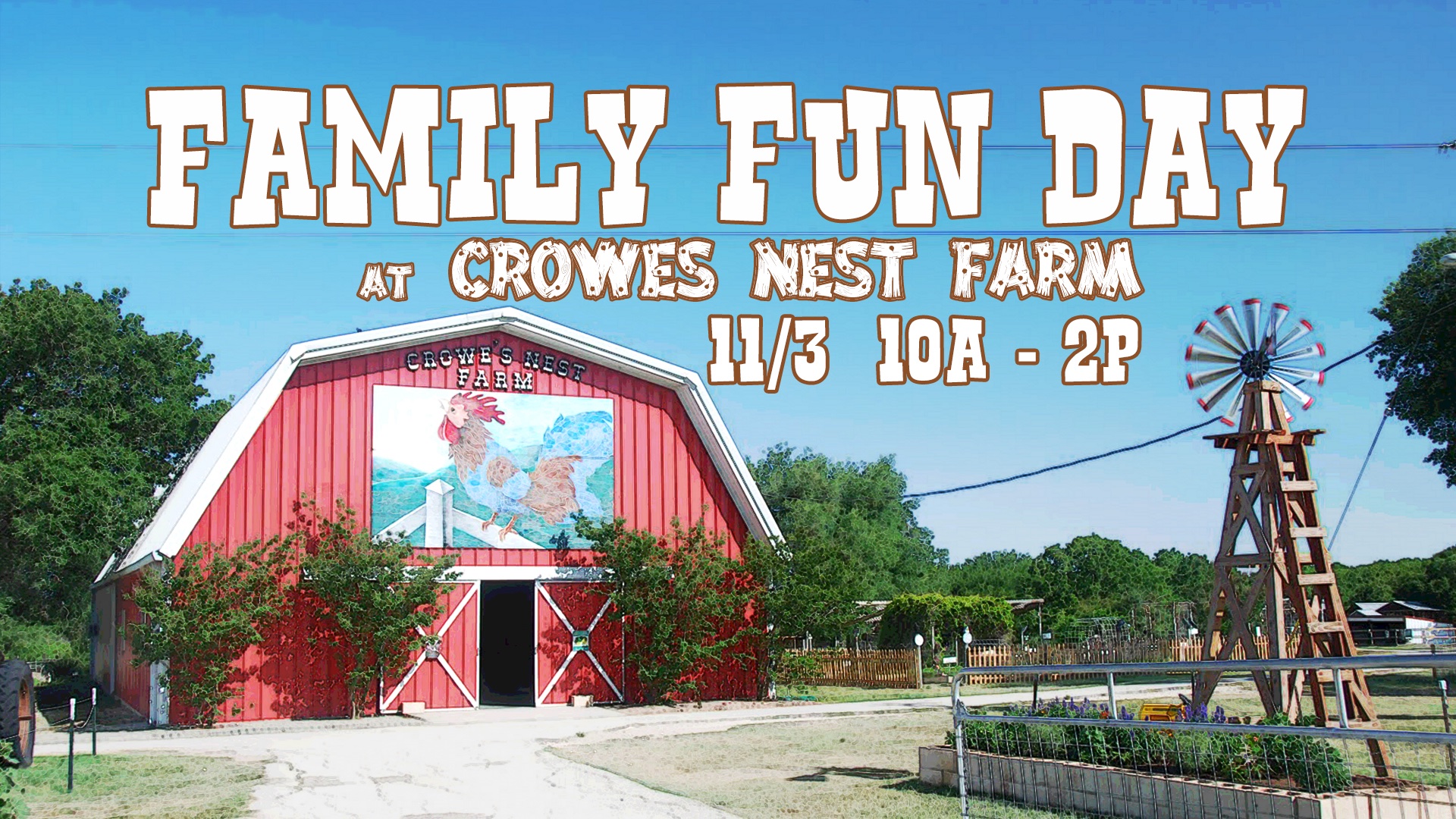 Crowe's Nest Farm is a beautiful, well-maintained farm that is educational and fun for both children and adults. At the farm you will find:
Hundreds of domestic farm animals
Rescued and rehabilitated Texas wildlife
The Big Red Barn, which includes:
o Educational exhibits on farming and agriculture
o Live reptiles, salamanders, frogs, and toads
o Gift shop with animal-related books, stuffed animals, and more
Dairy barn with working milking machine
Hay rides to the bison and ostrich pastures
35 uniquely-themed gardens
Organic vegetable gardens
Insect and Arachnid House
The Faeriewood trail with trickling stream, and gardens
Picnic area with large pavilion and shady trees

Lunch is free and will include hot dogs, chili dogs, chips, and bottled water. Bring your friends and family and join us at the farm!