Women's Ministry
CLICK HERE for a quick video and message from Jenifer Wakefield, how to access information and updates from Great Hills Baptist Church, request assistance (GHBC members), and how to update us on your situation.
At this time, all Women's Ministry events at GHBC have been put on hold and are subject to postponement/ cancellations. Girls' Night Out with Amy Barnes has been postponed.
The Great Hills Women's Ministry was born out of a God given desire to minister to women in all stages of life. The purpose of this ministry is to fulfill God's commandments to love Him with all that is within us and to encourage one another in bonds of love. Our goal is to connect all women so that they feel worthy in Christ, accepted, and engaged in becoming the church.
God's Holy Word is our foundation and source of abundant living as women in the Body of Christ. Connect. Encourage. Love.
Like our Facebook page to keep up to date with our events!
CLICK Great Hills Baptist Church Women to be redirected to our page!
Bible Studies (via video services)
Interested? Contact Kat at kkennedy@ghbc.org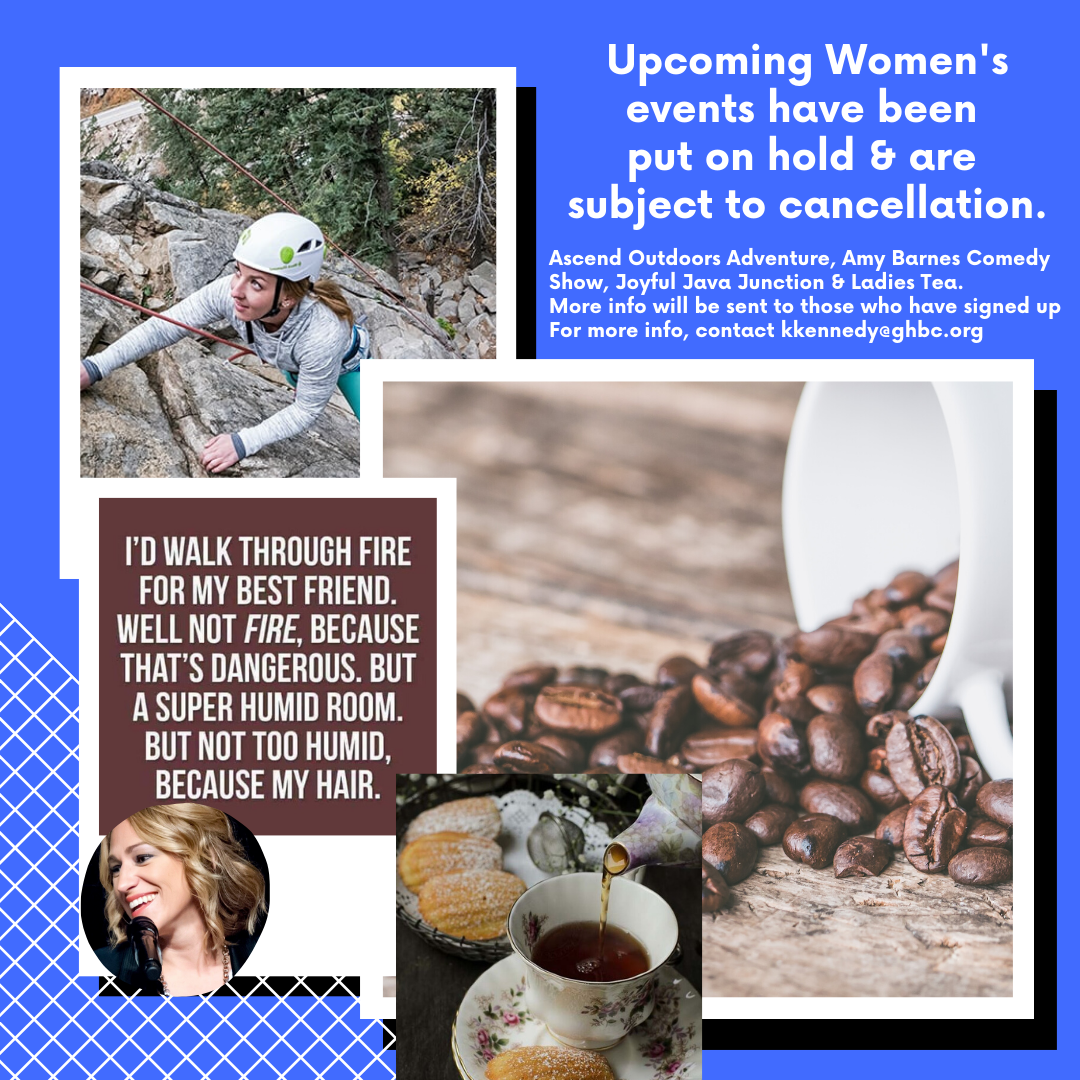 Have questions about events between now and end of April, please email Kkennedy@ghbc.org.
Ladies Only Connect Groups
Women's Ministry Staff
Jenifer Wakefield
Women's Ministry Director
Kaitlyn Kennedy
Women's Ministry Admin