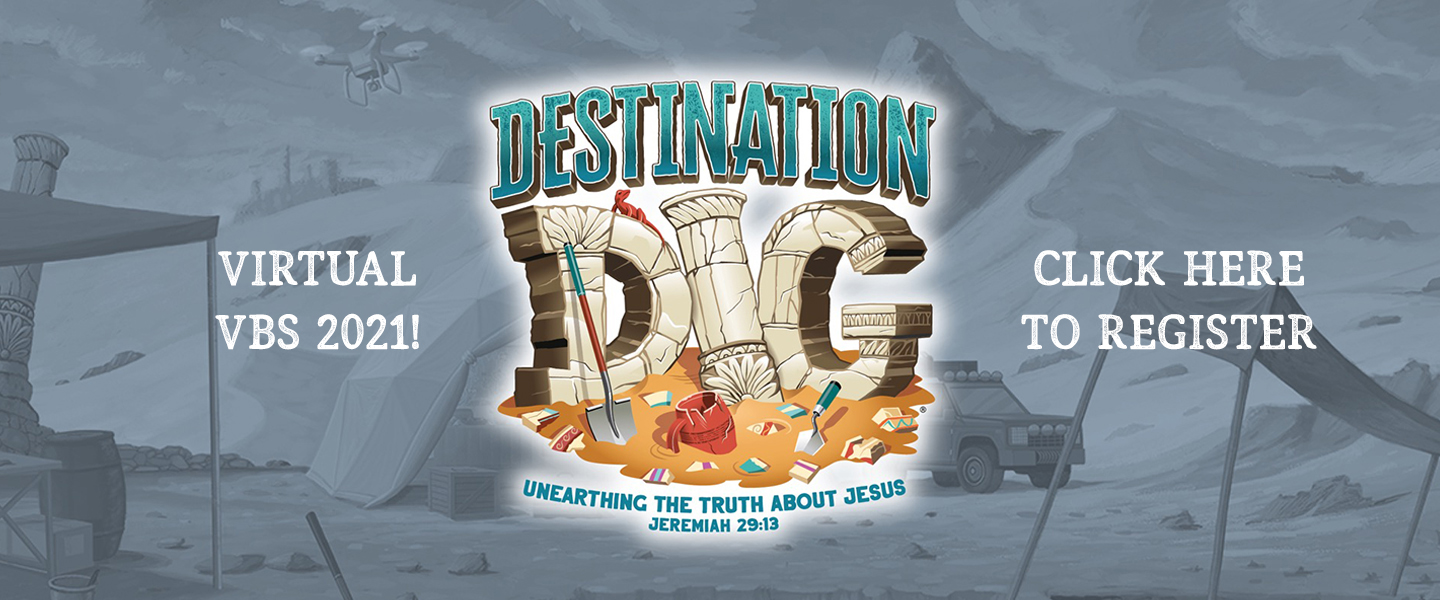 Pack your bags and grab your gear. VBS 2021 is headed to present-day Israel where an epic adventure of discovery awaits. Click here to learn more and register!
Event Registration
Click the link to register for the following events:
Conversation Peace
Wednesdays, March 24th- April 28th, 2021
For more info, click
here.
Student Camp- M3 Camp
Registration is open till June 6th
Secret Church Event
Jr & Sr. HS & College Event
April 23rd, 2021
Free
Explore Missions
Sundays at 7 pm, beginning April 11
An 8-week class looking at the Biblical basis for missions, the history, the church's role, and what missions is. No cost, but please register in advance.
For the Registration link, click
here
!
Ascend Outdoors Adventure
Women's Ministry Event
May 15th from 9am-4pm
$50
AnchoredMan Retreat 2021
Men's Ministry Event
June 20-June 26