Disciple Now 2020
Jesus In My Place - Disciple Now 2020
Join us for an incredible weekend of worship, teaching, small groups, and fellowship as we dive deep into the truth of Jesus taking our place and what it means for us today. Registration is $30 per student through December 31st and $40 after January 1st. Don't miss this opportunity to step away from the distractions and focus in on your relationship with God.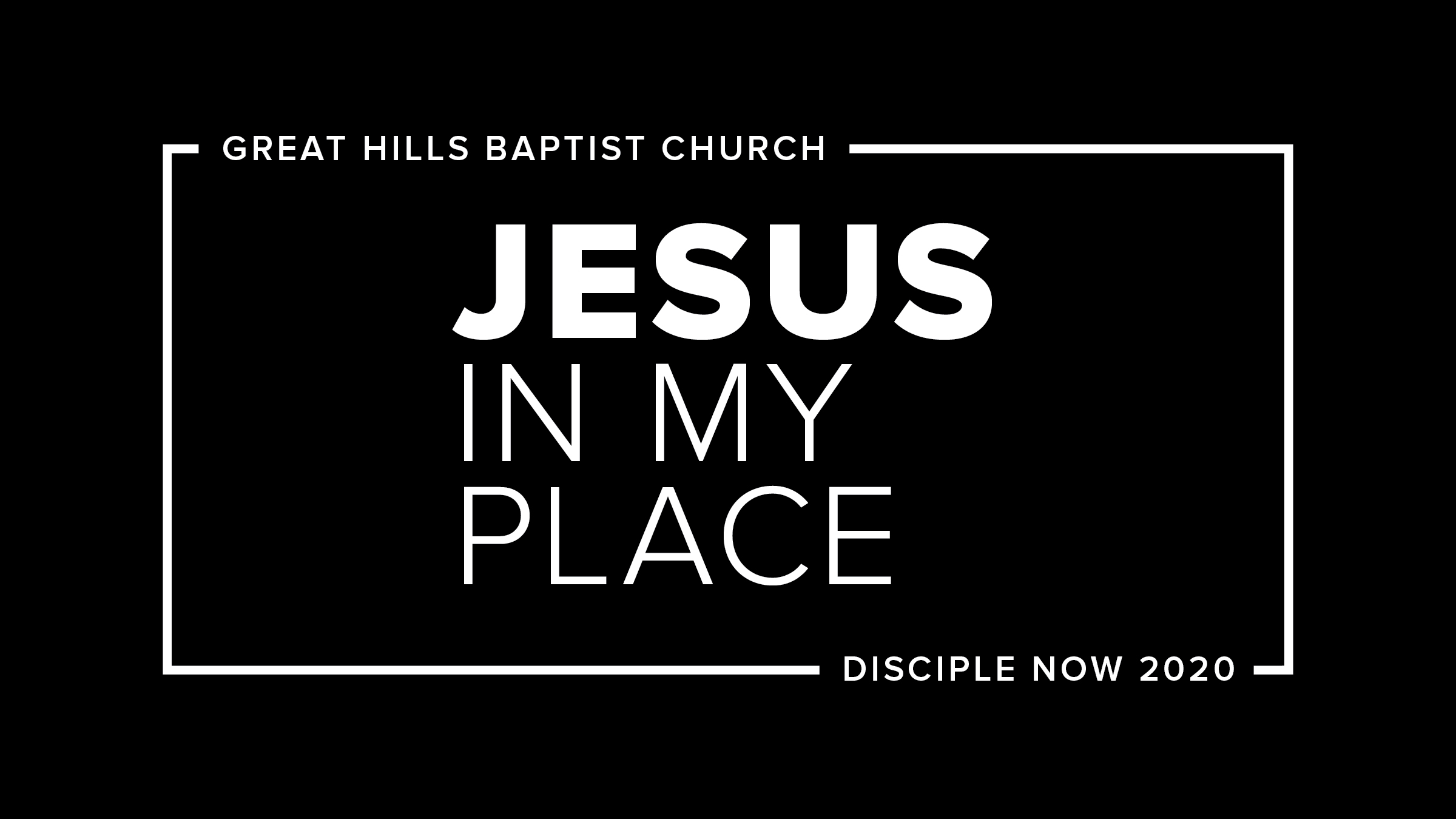 For Your Students
At Great Hills our middle school and high school curriculums are developed to help students grow deeper in their relationship with Jesus Christ by teaching them to live Upward in Worship, Inward in Discipleship, and Outward in Impact. Students are highly invested in at Great Hills due to their incredible value within the body of Christ. We prioritize biblical teaching, worship, and community by focusing our attention on the truth of God's Word and by living in community with one another. 
Our Wednesday night events provide an environment that is rooted in the truth of God's Word through biblical teaching, biblical worship, and biblical community. 
Student Ministry Staff
Jeffery Samplaski
Student/College Pastor
Hilary Hogan
Student Admin
Jessica Kowalski
College Associate
Student Connect Group Classes
Click here for the current Connect Group Directory.
| | | |
| --- | --- | --- |
| 6th Grade Girls | A232 | Schisel |
| 6th/7th Grade Guys | A222 | Olivier / Loftin |
| 7th Grade Girls | A220 | Samplaski |
| 8th Grade Girls | A228 | Wimberly |
| 8th Grade Guys | A224 | Baca |
| 9th Grade Girls | A207 | Hogan |
| 9th Grade Guys | A205 | Samplaski / Guerrero |
| 10th Grade Girls | A215 | D. DeLaCruz |
| 10th Grade Guys | A227 | D. Bruner / McCoy |
| 11th Grade Girls | A217 | Collier / L. Bruner |
| 11th/12th Grade Guys | A229 | J. DeLaCruz |
| 12th Grade Girls | A219 | Smith |