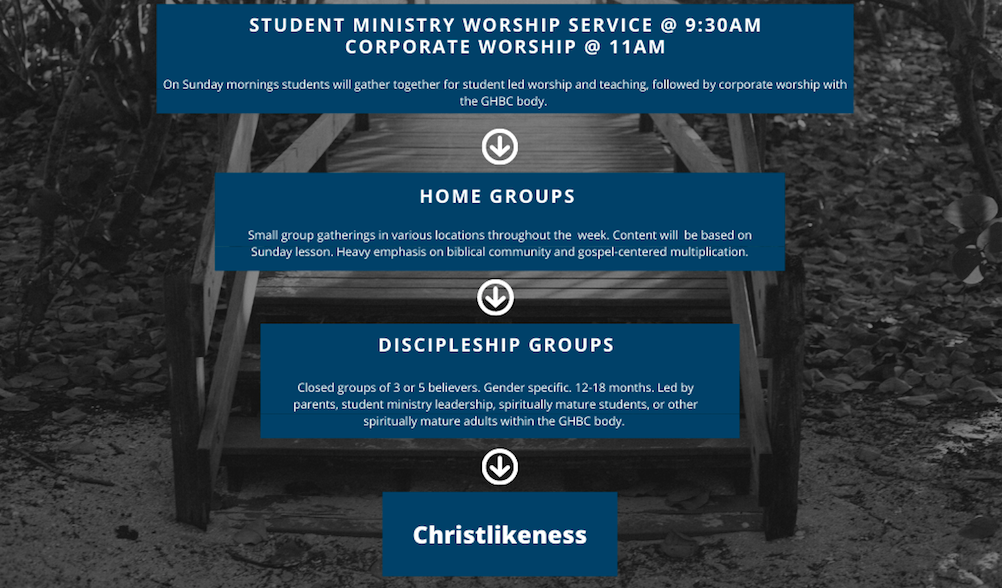 Our goal is to lead students toward Christlikeness through biblical discipleship. If Christlikeness is the goal, and discipleship is the method, then we must always strive to ensure that discipleship is the core of what we do in the GHBC Student Ministry. The purpose of this ministry structure is to create a clear path to being discipled, which leads to Christlikeness, from wherever students first come in contact with the Great Hills Student Ministry. We also want to make sure that your student is connected to biblical community.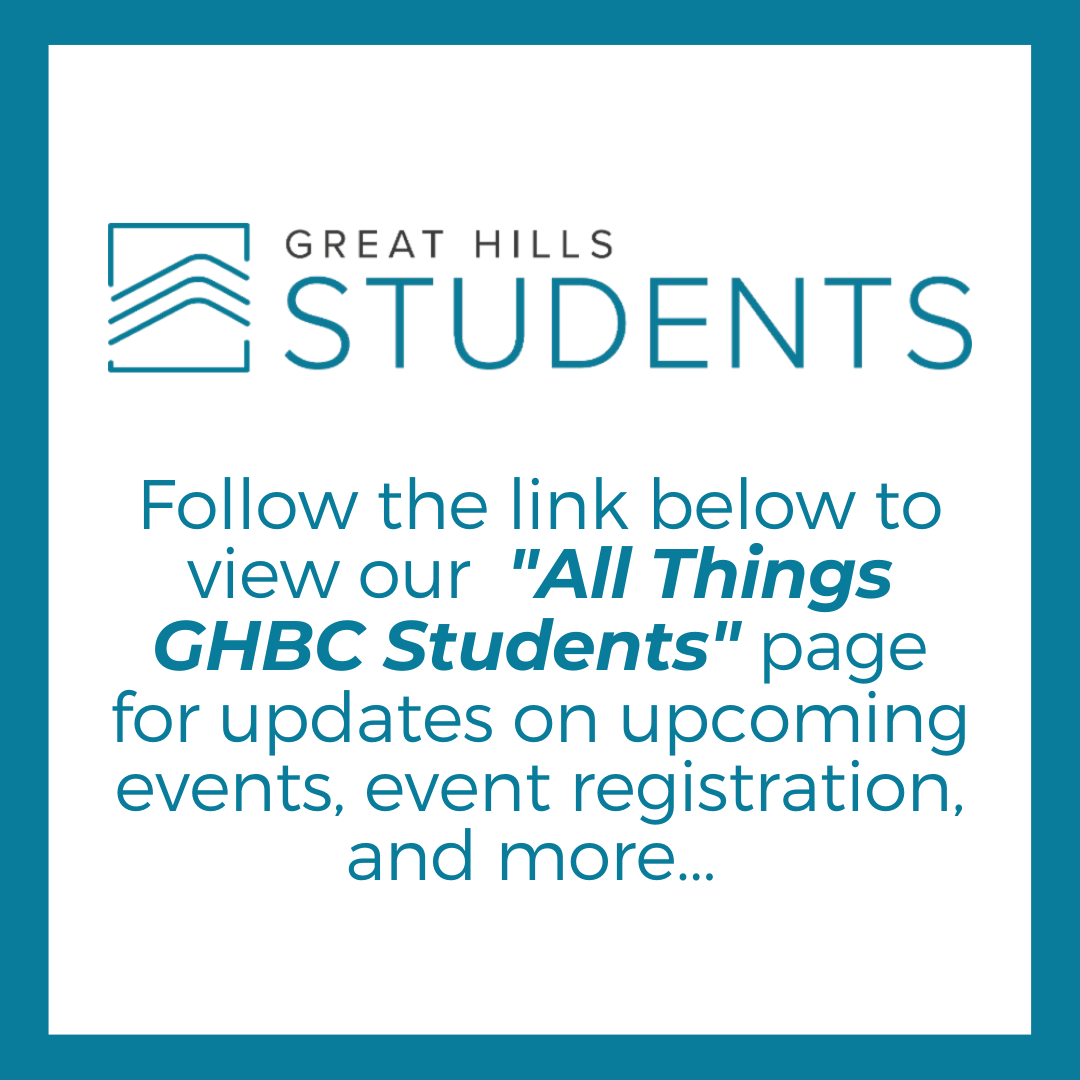 Student Connect Group Classes
All Student Connect Groups meet in Room C247-248. Brandon Pittman, Student Director, teaches 6th-12th grade.
Middle School & High School
During the school year, Middle School & High School Students meet in C248 from 6pm-7:30pm for Home Groups (2nd floor of the "C" building).
*All students meet at GHBC for the "Set Our Sails" prayer meeting on the first Wednesday of every school month. We meet in Home Groups on the remaining Wednesday nights.
Student Ministry Staff
Brandon Pittman
Student Director
Jeffrey Samplaski
Family Pastor
Riley Gerwig
Family Associate